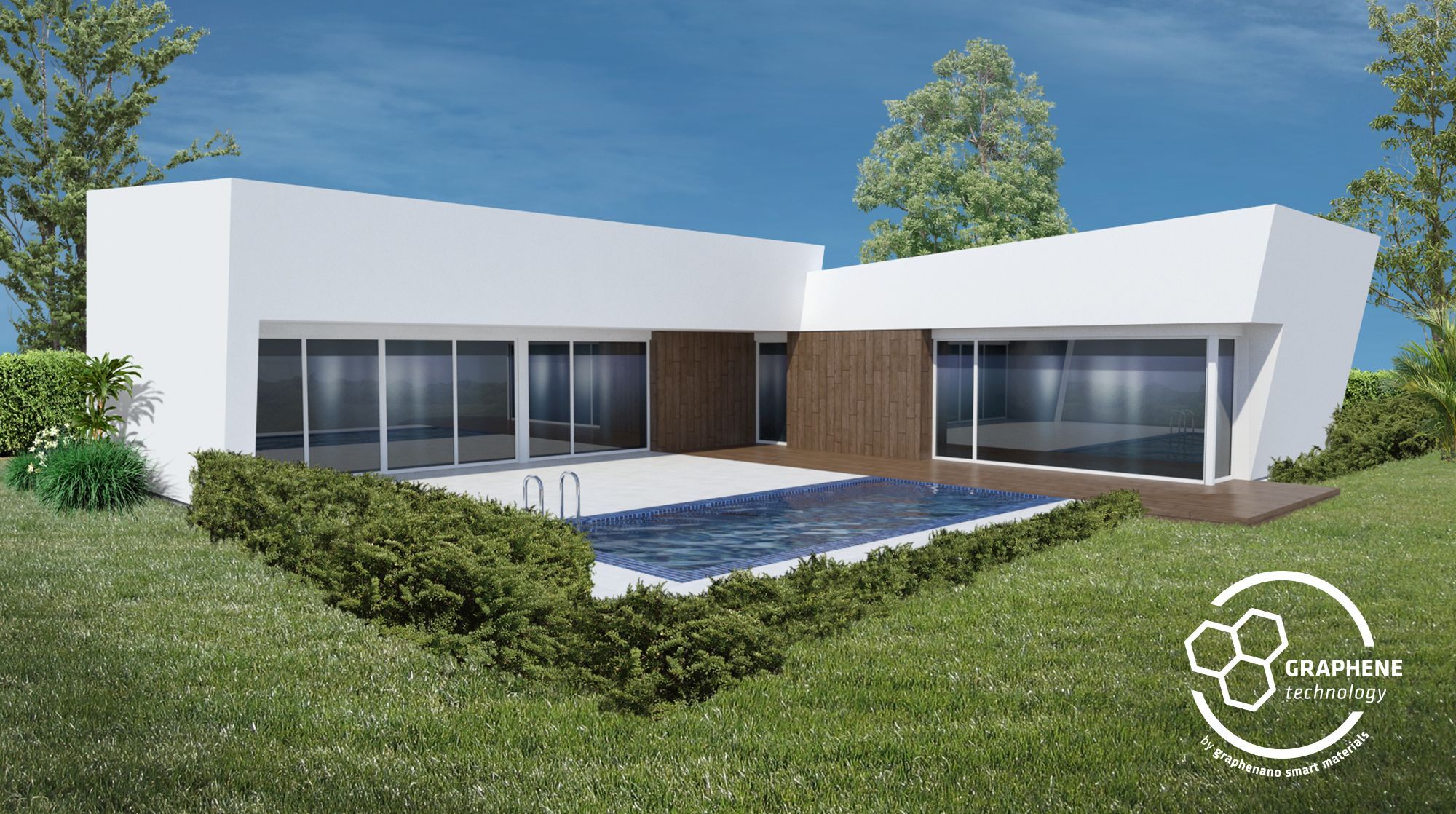 12 Jun

Graphene in the construction industry: more efficient and eco-sustainable homes

Graphenano Smart Materials has reached an agreement with the building company Maison Plus Construcciones Sostenibles whereby all its new construction eco-sustainable, efficient and healthy homes will use Graphenano graphene products, in order to improve their building system based on the Passive Bunkerhaus System

The Passive Bunkerhaus System, is the construction system originally coming from the Nordic countries to build the most advanced sustainable houses in the world. To achieve this, they use blocks with BASF Neopor thermal insulation that give the home increased comfort and energy efficiency, in addition to iron and concrete (now with graphene) as their basic materials.

Thanks to this system, Maison Plus Construcciones Sostenibles had already managed to prolong the durability of their sustainable homes using monolithic structures with BASF Neopor (a material guaranteed for 450 years). According to calculations, these monolithic structures are 15 times more resistant than traditional structures. Now, by including Smart Additives graphene additives all these features are enhanced further still, because graphene assures higher resistance, lightness, durability and is antibacterial, amongst other properties.

In addition to increasing buildings' useful lives, graphene will also help to improve the resistance these homes also show to seismic movements and the devastating effects of extreme weather conditions and other natural disasters such as floods, hurricanes, cyclones or tornados.

Another of the advantages to highlight about these sustainable constructions is that they comply with Passivhaus certification criteria, i.e. they reduce heating and cooling needs by 75%, whereby the little energy they require can be covered by renewable energies and the energy cost implied is very low, both for the home owner and the planet.

By incorporating graphene into their projects, Maison Plus Construcciones Sostenibles is committing further still to technological innovation and looking after the environment, in its untiring search for perfection in the construction sector.