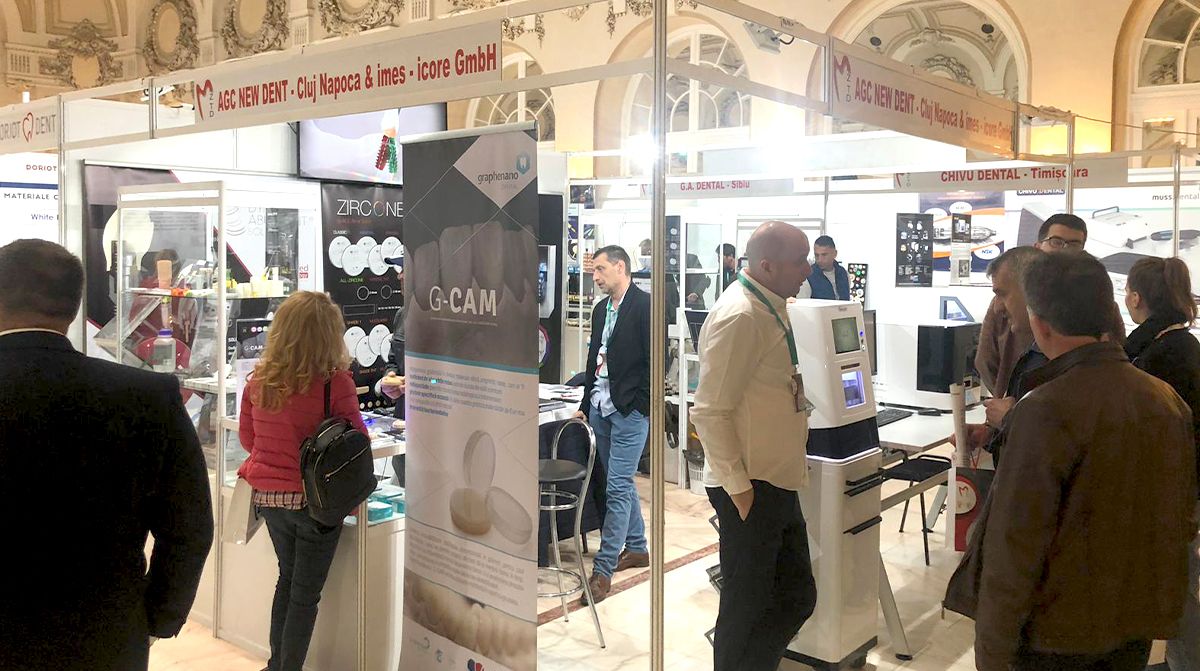 22 May

Graphenano Dental products, present at the ZTD 2019 Fair in Sinaia (Romania)

Jesús Martínez gave a speech about new materials for CAD/CAM system

Jesús Martínez, CEO of Graphenano Dental, attended the ZTD 2019 fair in the city of Sinaia (Romania) with AGC New Dent, distribution company of Graphenano Dental in this country, represented by Mihaela Semerean, owner of AGC New Dent, and the dental prosthetist Cristian Petri.

The ZTD fair was held successfully from May 16 to 18, and attendees were able to know Graphenano Dental's G-CAM disc, the only disc on the market which is made of biopolymer nanoreinforced with graphene, and which is indicated for the production of permanent dental prostheses using the CAD/CAM system.

On Thursday 16, from 1:00 pm to 3:00 pm, Jesús Martínez offered a speech entitled "Innovative new materials for CAD/CAM system" for all attending people and dental experts at the fair.

The ZTD fair celebrated the 18th edition of its Dental Technician Conference.