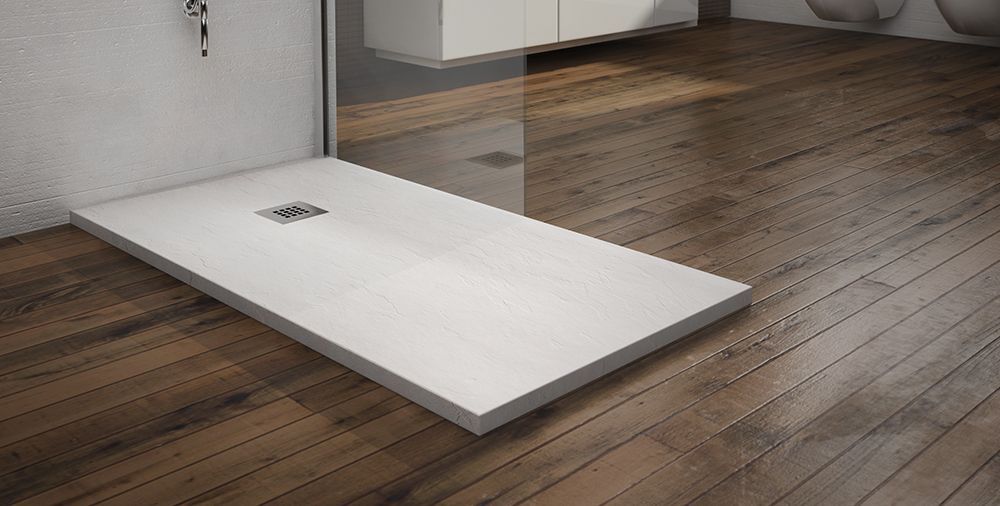 27 Jul

GRAPHENEcore begins to market shower trays with graphene

Besides the development of the batteries, paints or composites, Graphenano has specialized one of its subsidiary companies in the manufacturing of bathroom and kitchen furniture that, by adding graphene to its composition, will  benefit from the already well-known properties of this nanomaterial. So far, shower trays are already in the market, while basins and kitchen countertops are under development and can be purchased under order.

GRAPHENEcore offers two different, with very high technical performance, product lines: SolidGRAPHEN y NeoGRAPHEN, both with natural mineral charge and graphene additive, but with a different finishing touch. NeoGRAPHEN, the most economic range, offers a finishing touch dyed with gel coat similar to conventional resin shower trays, while SolidGRAPHEN is a fully natural range, environmentally-friendly, sustainable and 100% recyclable.

Among the advantages graphene provides to GRAPHENEcore products, we can find its natural hardness and a higher mechanical resistance, a high flexural strength and unique resistance to abrupt temperature changes. Furthermore, graphene empowers its products with fire resistant, water resistant and bactericidal effect properties because graphene avoids bacteria and mold growth.

GRAPHENEcore products are much more sustainable and ecological than current resin ones due to its unique manufacture with natural minerals (quartz, silica, limestone, granite, etc.) and graphene additive, free of volatile organic compounds (VOC) and very little energy is used during their production: they reduce the use of raw material, minimize pollution emissions during the manufacturing process as well as during transportation and, last but not least,  SolidGRAPHEN and NeoGRAPHEN products are almost 100% recyclable.

Because of all of this, SolidGRAPHEN range of products has been awarded with Cradle to Cradle Silver Certification, the world's most valuable certificate in sustainable products innovation field, becoming the first sanitary products to achieve this.

So far, GRAPHENEcore has some distribution centers which supply shower trays in Spain, France, Italy and England, more new centers to come in September in Belgium, Luxemburg and Holland.

Further information on features and available models of shower trays at  www.graphenecore.es

GRAPHENEcore is born as a subsidiary Company from Graphenano Smart Materials, belonging to Graphenano Group, engaged in the development and commercialization of Graphene additives and advanced materials to construction field which dramatically improve their technical performance. This development, created in the UCAM University Industrial Research Department, was published last February.