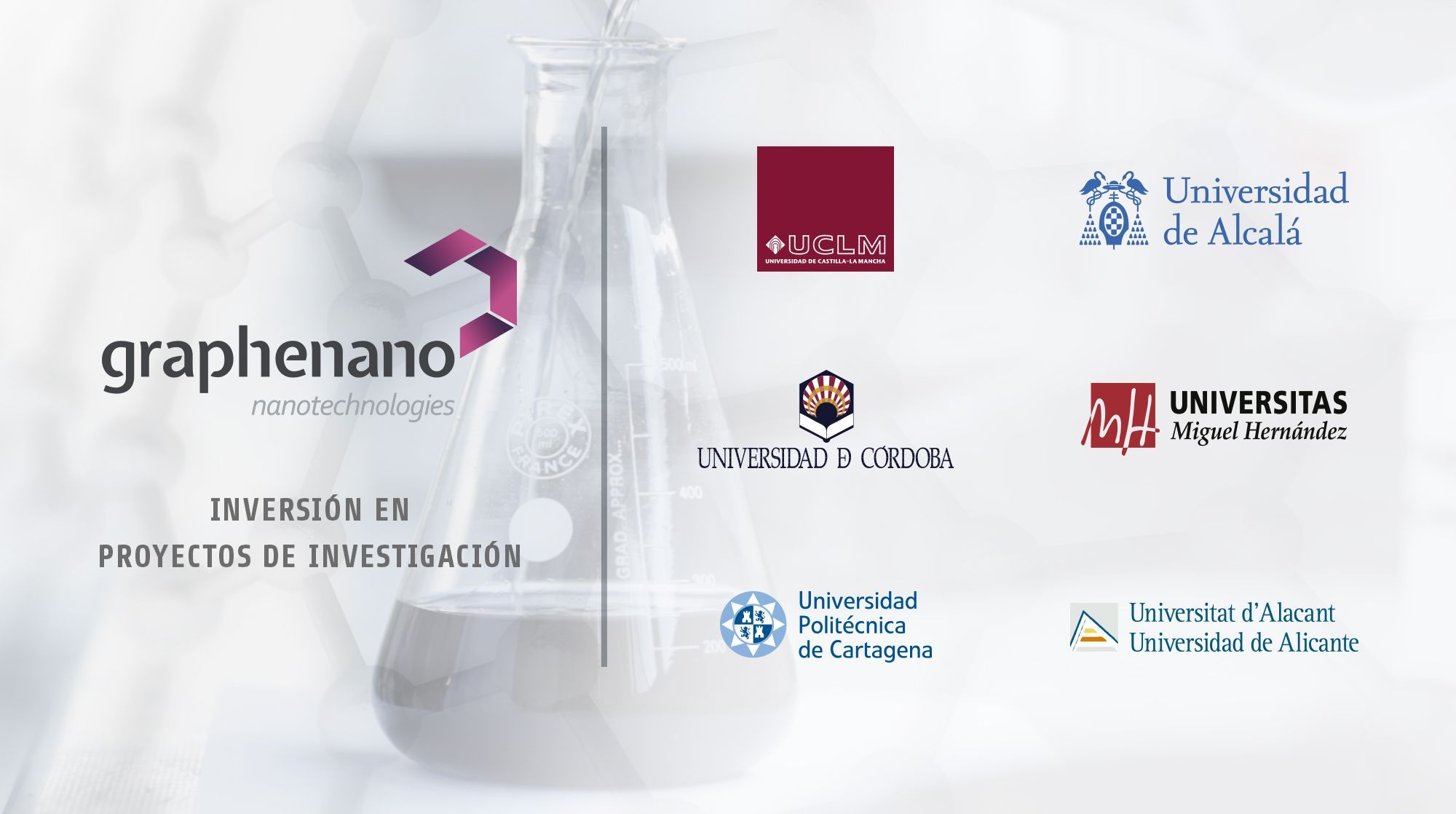 26 Mar

Graphenano has invested over €870,000 in several Spanish Universities since 2016

The exact amount that the Graphenano Group has invested in research projects in some of Spain's most important universities comes to €870,883.75.

The University of Castilla La Mancha, based in Ciudad Real, is Graphenano's prime research center, where studies are currently being carried out into the synthesis of the graphene produced in Yecla (Murcia) in its various formats, such as in oxide or in copper or nickel plate. This team of chemists is headed by Doctors Prado Lavín and Amaya Romero.

The Graphenano Group is investing in medical advances with graphene at the University of Alcalá, where a team of biologists and biochemists led by Doctors Diego and Manuel Rodríguez Puyol are developing new applications for graphene in the medical sphere that are currently in the process of being patented.

In Andalusia, the University of Córdoba is working jointly with Graphenano on two research lines: On the one hand, is the main support at laboratory level of graphene polymer cells for batteries; indeed the chemists at Grabat Graphenano Energy come from this university and were students and colleagues of the researchers heading this project, Doctors Julián Morales and Álvaro Caballero. The second line of research being undertaken at this university is on the application of graphene in solar cells with perovskites, run by Dr. Gustavo de Miguel and his team.

Over these last two years, the Graphenano Group has also invested in research projects to improve graphene incorporated in composites, under Dr. Alberto Rodríguez at the Miguel Hernández University in Elche.

Likewise, developments are currently ongoing in graphene for fuel cells at The Cartagena Polytechnic University by Dr. José Javier López and at the University of Alicante in two research areas: One by Dr. Emilia Morallón's team and another by Dr. Diego Cazorla, both concerned with sensors of various kinds, for the medical and industrial fields.

All of these developments are complemented with the laboratories Graphenano already has in Yecla, Paterna and Elda, where the Group's own young, expert staff work hand in hand with these universities and other technology centers to bring real, viable applications onto the market, improving already existing products giving them enhanced properties.