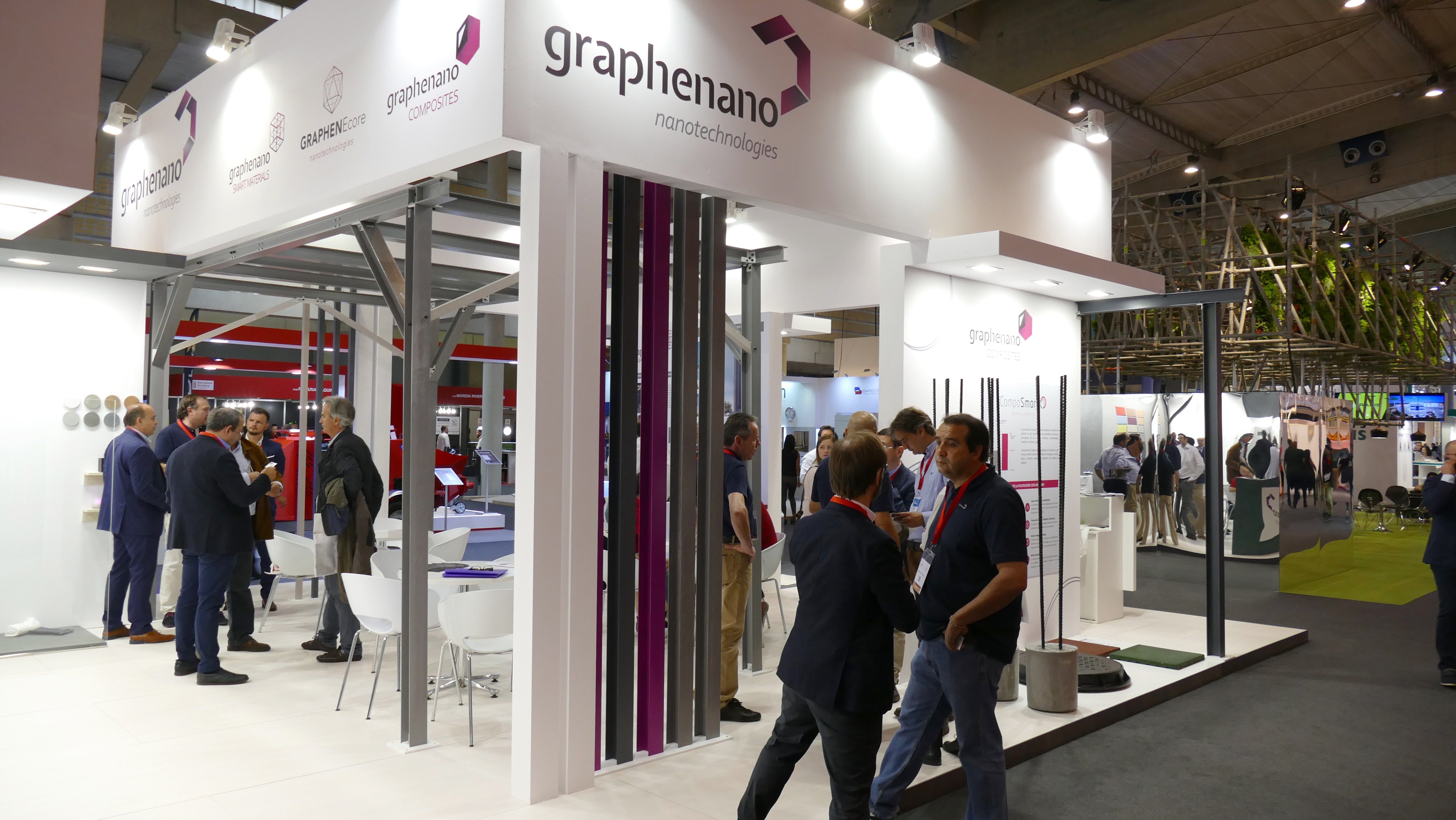 31 May

Graphenano: success in innovation in Construmat 2017

The international construction fair of the greatest prestige in Spain was held in Barcelona last week (23-26 May). This year, Barcelona Building Construmat focused on innovation in new means of management, efficiency, sustainability and digitising, encouraging the use of new materials and technologies.

The Construmat technical committee chose Graphenano's products with graphene among the most innovative of the more than 800 participating brands, exhibited in the star space of the exhibition, the Future Arena showroom.

The Graphenano group attended with its three subsidiaries dedicated to the architecture, interior design and construction sectors. Graphenano Smart Materials presented a new formula for micro-mortar with graphene for decorative coatings of the quality and design and its line of graphene additives for high-strength and high-performance concretes with which it is working in major projects such as the Caleido tower in Madrid, the fifth skyscraper in La Castellana.

GRAPHENEcore exhibited its well-known graphene shower bases, 100% ecological and deserving of the most prestigious certificate worldwide that awards sustainability and innovation, the Cradle to Cradle Silver. Graphenano Composites presented its pultrusion with graphene products for the first time, which ensure spectacular technical improvements, tripling the strength and reducing the weight of beams, corrugated items and other profiles as well as increasing the flexibility and durability of these resin and glass fibre components.

The Graphenano group was very happy with the great welcome given to all its products with graphene in the Construmat exhibition. Visitors could see at first hand the advantages of this nano material applied to the construction sector and many were interesting products with graphene as possible clients, distributors or collaborators.

Construmat served to discover graphene as a great ally for architecture and construction thanks to the incredible properties it gives to the materials to which it is applied. As well as a considerable saving in raw material, energy and transport costs, graphene guarantees greater strength, safety and durability of constructions which in turn can be lighter, more flexible and impermeable, with bactericide properties, greater resistance to external attacks and sustainable.