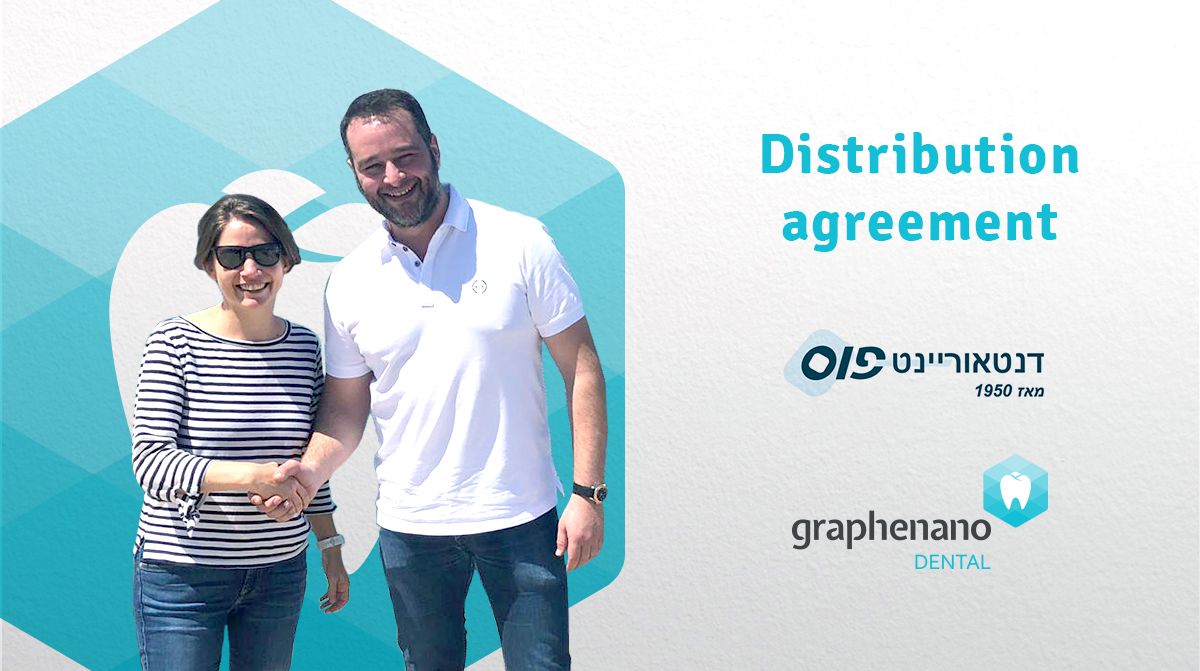 30 Apr

Graphenano Dental signs a distribution agreement with Dentorient Fuss in Israel and Palestine

Dentorient Fuss is the company with which Graphenano Dental has reached an agreement to distribute its G-CAM discs with graphene for the next 5 years in the countries of Israel and Palestine.

Founded in 1950 by Naftali and Klara Fuss, Dentorient Fuss is one of the oldest Israelite companies dedicated to the import, marketing and distribution of dental products, which continues to maintain its unique family character and transmitting the tradition of quality from generation to generation.

Currently, in the hands of the second and third generation of Fuss family, Dentorient Fuss is the exclusive importer from the world's leading companies of a wide range of dental products to be used in all laboratory processes, such as: recovery, hand tools, bonding materials, blocks and discs for dental etching, scanners and etching devices, prostheses, etc.

All the companies that Dentorient Fuss represents have been carefully selected for their research and development, for being leaders in the global market and recognized for the quality of their products, as well as for having the approvals of the Ministry of Health and the Institutes of ISO, FDA and CE standards. Dentorient Fuss has an ISO9001 standard and a GMP approval to import medicines.