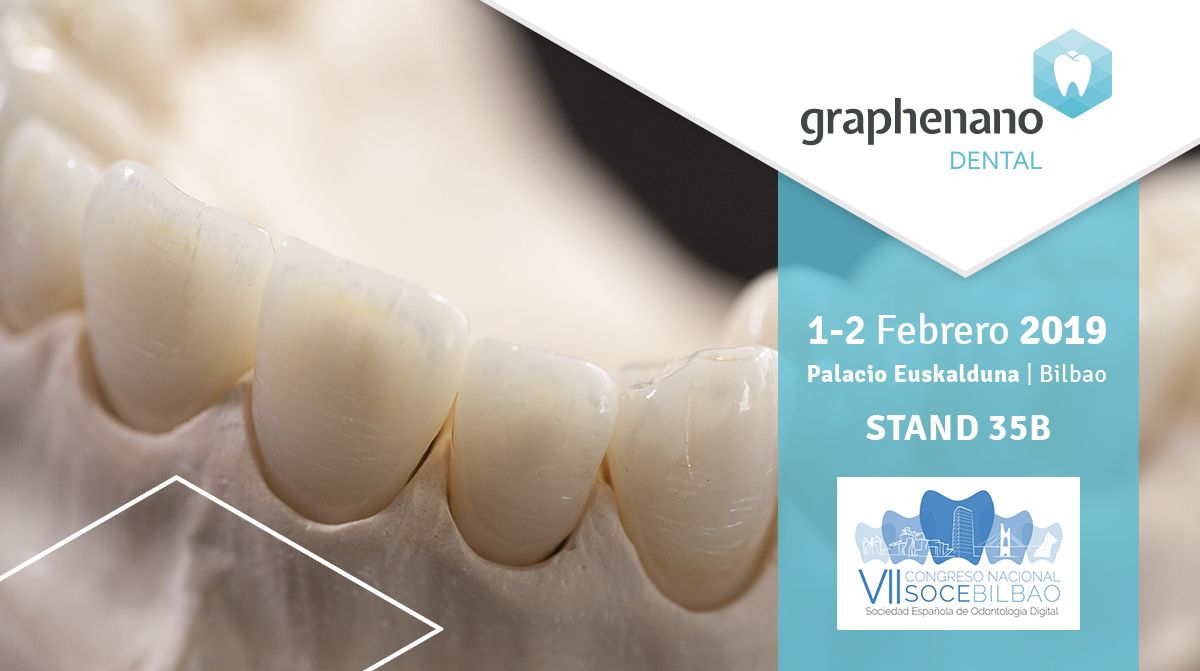 23 Jan

Graphenano Dental participates at SOCE Bilbao 2019

Its General Manager, Jesús Martínez, gives a speech about new materials for dental prosthesis

The coming days 1th and 2th of February will be held the Seventh National Digital Dentistry Congress (SOCE) of Spain at the Euskalduna Palace in Bilbao. Graphenano Dental will expose its latest dental products with graphene for the dental implantology sector, both G-CAM disc for CAD/CAM technology which marketing is proving to be a success, and new advancements that are being carried out with this carbon nanomaterial.

SOCE congress has established as a national benchmark of digital dentistry because it has a program of the highest academic and medical quality, where professionals can learn about latest trends and technologies. Due to graphene materials innovation, Graphenano Dental cannot miss this appointment.

Graphenano Dental will be exhibiting at stand 35B and its General Manager, Jesús Martínez, will offer a speech «Prosthetic biomechanics and materials of the future» on Saturday 2th of February at 9:45 h in the conference room 3.