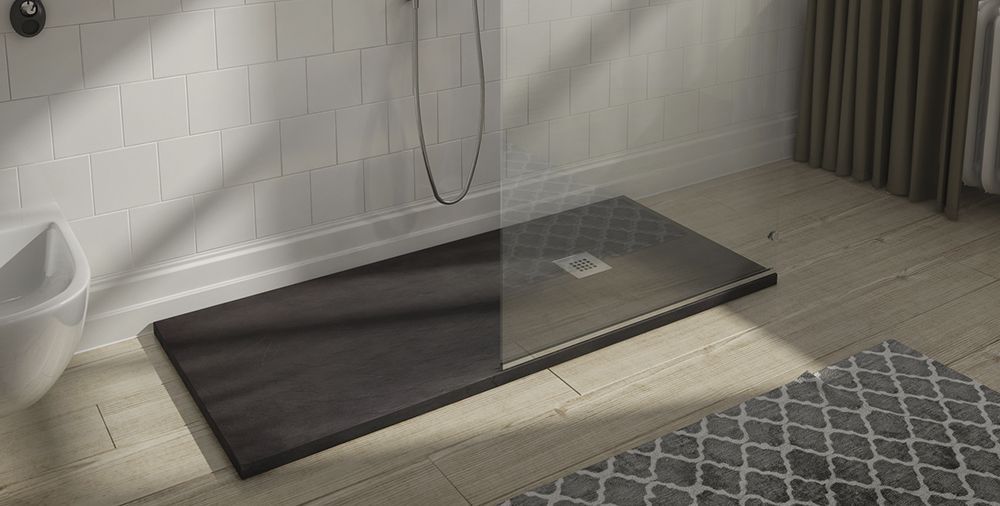 23 May

Bathrooms and kitchens of graphene, the material of the future
This nanomaterial, intelligent and 100% ecological, is the great commitment of the brick sector
All the industries new products will be presented these days in the Construmat exhibition, focusing on innovation
The material of the future is here to stay. Graphene is already in kitchens and bathrooms as well as in coatings and exterior structures. The traditional brick sector is now becoming a greener industry driven by various national companies working to achieve intelligent and sustainable houses.
The house of tomorrow is already here and can be seen in the Construmat exhibition in the Barcelona Exhibition Centre which will be showing new materials and processes from next Tuesday such as 3-D printing and the Internet of Things applied to construction.
200 times stronger than steel and even able to capture energy from thunderstorms, graphene has become the most valued material. "All these innovative advantages translate into an increased service life of the materials doped with graphene, into reduced maintenance of constructions and its indisputable green nature," says Graphenano, one of the leading companies in the sector.
The company is thus progressing in giant steps and already sells shower bases, wash basins and worktops made with this nanomaterial. Its unbeatable natural hardness and greater resistance to deformation and sudden temperature changes are the benefits it provides to these spaces in the home. It also makes them inflammable, impermeable and bactericide since graphene prevents the build-up of bacteria and mould.
Especially, the shower bases are made with natural minerals (quartz, silica, granite or limestone) and a graphene additive, making them 100% ecological and recyclable, the first bathroom product to obtain the Cradle to Cradle Certified Silver stamp.
Graphenstone is another of the companies leading the profound change being undergone in the sector. Able to progress from a capital of 60,000 euros to a turnover of more than five million in just eight years – and to sign a contract with Asia Paints, the most powerful in India, to continue research – the company has devised a unique material for construction based on Morón artisan lime and graphene fibres.
Its use for ecological paints and coatings gives houses greater resistance and an anti-bacteria and insect-repellent effect in their interiors, as well as contributing to energy saving due to its high reflection power, among other properties. The Hotel W Barcelona, for example, uses this type of paint.
All these advances can be seen on Construmat, the exhibition held in the Gran Via until Friday. The event, in which the main companies in the sector will take part, will have a commercial exhibition space (Industry Arena), an area for discovering the latest innovations covering the phases in the life cycle of construction from design to refurbishment (Future Arena), a debating point for holding three congresses concerning the Social Home, the Circular Economy and Innovation (Talks Arena) and an area for activities to encourage new business and internationalisation opportunities (Meetings Arena).
Source: El Mundo Cataluña